Fashion Guide: 10 Ways to Look Expensive on a Budget - Parts 5 to 10
Siempre me gusta destacar esto más de lo suficiente, SIEMPRE elige el tamaño adecuado para tu ropa. Si eres un 16, lleve un 16, no un 14 o un 18. No hay nada peor que la ropa que no es del tamaño correcto. Ahora, sé que con la producción de moda en masa viene el tema de entalle ya que obviamente no son hechas a la medida, pero para esto son los sastres (¡o costureras!). Si es demasiado grande llévalo a un sastre para que te entalle como un guante - verás la diferencia - ¡crème! // I always like to stress this more than enough, ALWAYS pick the right size for your clothes. If you are a 16, wear a 16, not a 14 or an 18. There is nothing worse that clothes that are not the right size. Now, I know that with fast fashion production comes the issue of fit since they are obviously not custom made, but that is what tailors are for! If it's too big go and have it taken in by a tailor so it will fit you like a glove - you will see the difference - trust me!
Si deseas que su ropa dure, ya sea accessible o de diseñador, tienes que cuidar de ella. Esto significa que debes tratarla cono si fueran frágiles y caros, pero lo más importante es leer y seguir las instrucciones en la etiqueta. Ellos no están allí sólo para picarte y molestar, están ahí para guiar y ayudarte a obtener más valor por dinero. Confíe en la etiqueta. // If you want your clothes to last, whether cheap or expensive, you have to take care of them. This means treat them as they are fragile and expensive, but most importantly read and follow the label instructions. They are not there just to itch at your skin, they are there to guide and help you get more than your money's worth. Trust the label.
La ropa interior es enormemente subestimada cuando trata de vestirse. Solo porque va debajo de la ropa no significa que sea menos importante. Por el contrario, es aún más importante porque es su base. Es importante hacerte un bra fitting si no lo ha hecho ya, tener el sostén correcto puede hacer una diferencia ENORME - ¡creéme! Usar el sostén de talla incorrecta no es sólo doloroso para empezar, pero puede afectar tu postura e incluso tener efectos graves para la salud si está demasiado apretado porque puede cortar el flujo de sangre en tu cuerpo. El shapewear correcto o los panties también es muy importante, no debido a las cualidades de "adelgazamiento", sino porque ayuda a que tu ropa te quede bien. Hace las líneas más suave, y aún si eres body positive y no te importan esas líneas o rollitos y eso está perfectamente bien, el que no sea correcta te hace lucir que la ropa te queda pequeña sitivo que no les importa esas líneas y los golpes y que está totalmente bien, pero hace que su ropa se vea tamaños más pequeños y crea una distracción de la ropa, como también es incómodo - ¡y la comodidad también es clave! // Lingerie is hugely underrated when it comes to getting dressed. Just because it goes under the clothes it doesn't mean it's less important. On the contrary, it is even MORE important because it is your base. It is important to get a bra fitting if you haven't done so already, as having the right bra can make a HUGE difference - trust me! Wearing the wrong size bra isn't just painful to start, but it can affect your posture and even have major and serious health effects if the bra is too tight and cuts the flow of blood in your system. The right shapewear or panties are also important, not because of the "slimming" qualities, but because it helps make yours clothes look better. It makes the lines smoother, and although when you're body positive you don't mind those lines and bumps and that is totally OK, but not having the correct one makes your clothes look sizes smaller and it creates a distraction from the outfit, as well as it being uncomfortable - and comfort is also key!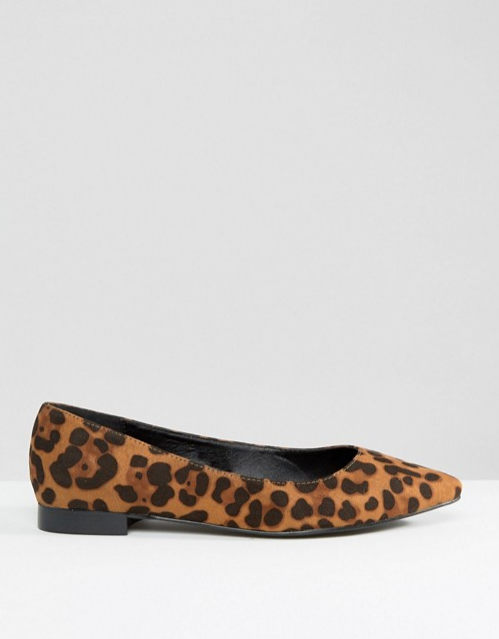 Todos los zapatos son válidos, pero los zapatos con punta alargan tu silueta - o sea - te hacen ver más alta y overall un aspecto más pulido. Si luces pulida y sofisticada - luces más lujosa. También, aplique las recomendaciones para las telas en el tip # 2 al comprar zapatos. Opta por faux suede en lugar de ciertos faux leathers que lucen baratos (¡siempre hay excepciones!), y definitivamente permanecer lejos de los zapatos de charol. // All shoes are valid, but pointed shoes streamline and make your shape longer which gives off a more polished look. If you look polished and sophisticated - you look expensive. Also, apply the fabrics recommendations in #2 when buying your shoes. Opt for faux-suede instead of cheap looking faux-leather (there are always exceptions!), and definitely stay away from patent leather shoes.
Atente a carteras simples y estructuradas. Si haces un poco de research encontrarás que mucha de las mujeres que pueden realmente comprarse todas las carteras del mundo mayormente utilizan carteras simples y estructuradas. ¿Por qué? Por varias razones: // Stick to simple, structured bags. If you do some research you will notice that people that can actually afford all the handbags in the world use simple, structured handbags. Why? Well for a few reasons:
Cualquier detalle o diseño de metal excesivo en la cartera es un delato de su calidad // Any over the top hardware or design on the bag will be a giveaway to its quality

Las carteras son generalmente una pieza de la inversión, algo que dure por años y que puedas utilizar varias veces y con cualquier combinación de ropa // Handbags are usually an investment piece, something to last you for years and that you can use multiple times and can use with any outfit

Simple y estructurado significa pulido y sofisticado // Simple and structured mean polished and sophisticated
¡Éste es uno de esos pequeños detalles que pueden hacer una diferencia enorme! Siempre hierro o vapor de su ropa, ya que las arrugas pueden incluso hacer ropa cara mirar barato. Por lo tanto, omita que la pereza y el vapor de su ropa. Usted puede hacerlo antes de tiempo, como al lavar la ropa o la noche anterior, de esa manera usted no tendrá que correr alrededor de vapor o planchar en el último minute. // This is one of those little details that can make a huge difference! Always iron or steam your clothes because wrinkles can even make expensive clothes look cheap. So, skip that laziness and steam your clothes. You can do it ahead of time, like when doing the laundry or the night before, that way you won't have to run around steaming or ironing at the last minute.
Aquí están las partes 1-4: // Here are parts 1-4: