5 Marcas de Maquillaje Hechas en Puerto Rico
No sé si han notado que usualmente nos volvemos locxs cuando hay un lanzamiento nuevo de maquillaje de marcas de maquillaje grandes o creadas por celebridades pero, ¿que tal con las marcas locales? // I don't know if you have noticed that we usually go crazy when there is a new make-up launch of big makeup brands or created by celebrities, but how about local brands?
Puede ser por que no las conozcas o no las has probado, pero pocas veces se les demuestra el mismo amor y entusiasmo a las marcas "indies" y/o locales como estas. Así que si buscas apoyar más marcas pequeñas y locales, te tengo las 5 marcas de maquillaje que no solo son libres de crueldad, y algunas hasta veganas, también son de aquí como el coquí: // It may be because you don't know them or you haven't tried them, but rarely do we show the same love and enthusiasm for "indies" and/or local brands like these. So if you are looking to support more small and local brands, I have the 5 makeup brands that are not only cruelty-free, and some even vegan, they are also from here like the coquí:

Bettina
Bettina es una marca local bastante conocida por sus esmaltes coloridos y accesibles, pero lo que usualmente no se sabe es que tienen una línea completa de maquillaje - desde productos para la cara hasta para los ojos, las cejas y labios. Es un negocio familiar que creció desde ser una simple importadora de esmaltes a fabricar sus propios esmaltes localmente, hasta hoy día que se han logrado establecer como una marca de cosmeticos completa. // Bettina is a local brand well known for its colorful and affordable nail polishes, but what is usually not known is that they have a full makeup line - from face products to eyes, eyebrows and lips. It is a family business that grew from being a simple importer of nail polishes to a being able to manufacture their own locally, until today they have been established as a complete cosmetics brand.
Si me conoces sabes que además de sus esmaltes, soy fan de su base líquida y sus labiales Essential Matte. La base me gusta porque provee cobertura pero se siente ligera en la piel. De los Essential Matte mi favoritos son Impressed y Spoiled. // If you know me, you know that in addition to its nail polishes, I am a fan of its liquid foundation and Essential Matte lipsticks. I like the foundation because it provides coverage but it feels light on the skin. Of the Essential Matte my favorites are Impressed & Spoiled.
Los puedes conseguir (where to buy): Online, Farmacias o Walmart
Mis Faves:
Descubrí a Diosas Artisan Makeup hace unos meses, una línea con los esenciales de cuidado de la piel y maquillaje, y fué amor a primera vista. Inicialmente me enamoró uno de sus highlighters - Rose Path, ¡es rosado/violeta! - pero según seguí hablando con la creadora, Victoria, me enamoró el hecho que todo es hecho con productos naturales como batata, cúrcuma y yautía. Victoria compra las viandas a agricultores locales y de ahí crea el polvo que utiliza en el producto final. ¡¿Que no está genial?! // I discovered Diosas Artisan Makeup a few months ago, a line with skin care and makeup essentials, and it was love at first sight. Initially I fell in love with one of their highlighters - Rose Path, it's a mix of pink and violet! - but as I continued talking with the creator, Victoria, I fell in love with the fact that everything is made with natural products such as sweet potatoes, turmeric and taro (yautía). Victoria buys the root vegetables from local farmers and from there creates the powder she uses in the final product. Isn't that great?!
Desde entonces ha lanzado dos versiones nuevas de su highlighter en "Gold Carpet" (dorado) y "Moonlight" (plateado). La pigmentación es excelente, difumina muy bien y la textura es sedosa. Hablando de pigmentación, ¡su labial está pigmentado con achiote! Color que ves pero no sientes. // Since then they have released two new versions of the highlighter in "Gold Carpet" (gold) and "Moonlight" (silver). The pigmentation is excellent, blends very well and the texture is silky. Speaking of pigmentation, your lipstick is pigmented with annato! Color you can see but not feel.
Los puedes conseguir (where to buy): Online o como Pop-up en Diferentes Eventos.

Mi Fave:
Kleüre es una de las marcas locales pioneras en cuanto a productos de belleza hechos a mano en Puerto Rico se trata, trabajando productos de cuidado de la piel y maquillaje desde el 2013. La línea de maquillaje cuenta con labiales, polvos, rubores, iluminadores, correctores, eye liner y sombras minerales, como también setting spray. Para el cuidado de la piel ofrece desde los básicos de cuidado a repelente de mosquitos y hasta bloqueador solar. // Kleüre is one of the pioneer local brands in terms of handmade beauty products in Puerto Rico, working on skincare and makeup products since 2013. The makeup line has lipsticks, powders, blushes, highlighters, concealers, eye liner and mineral shadows, as well as a setting spray. For skin care they offer from basic care to mosquito repellent and even sunscreen.
Entre mis productos favoritos están las sombras (la pigmentación es espectacular), el bloqueador solar (no es pegajoso así que es excelente para reaplicar según necesario) y los labiales (mi favorito es el Be Unique, y lo mejor es que es mentoso y te da un toque refrescante). // Among my favorite products are the shadows (the pigmentation is spectacular), the sunscreen (it's not sticky so it's excellent to reapply as necessary) and the lipsticks (my favorite is the Be Unique, and the best thing is that it is minty and gives you a refreshing touch).
Los puedes conseguir (where to buy): Online o como Pop-up en Diferentes Eventos

Mis Faves:
Aunque su branding y vibe son bien específicos a un nicho, Necromancy Cosmetica ha logrado acaparar un mercado ecléctico el cual pide más y más de sus particulares tonos. Necromancy se especializa sólo en labiales pero esto les permite el poder trabajar cada detalle a la perfección, desde los nombres y colecciones hasta mercadeo y cómo esto los ha llevado a crear una comunidad y fan base tan leal. // Although its branding and vibe are very specific to a niche, Necromancy Cosmetica has managed to attain an eclectic market which asks for more and more of their particular tones. Necromancy specializes only in lipsticks but this allows them to work every detail perfectly, from names and collections to marketing and how this has led them to create such a loyal community and fan base.
Me encanta cómo trabajan las formulas y la pigmentación (¿has visto este dorado?). También dan la milla extra con guías de cómo cuidar tus labiales y sobre todo porque rescatan y ayudan a los gatos ríopedrenses. En mi colección puedes encontrar actualmente: Bitchwitched, Paper Flowers & Bonfire Dance. // I love how they make their formulas and pigmentation (have you seen this gold?). They also give the extra mile with guides on how to take care for your lipsticks and especially because they rescue and help cats in Río Piedras. In my collection you can currently find: Bitchwitched, Paper Flowers & Bonfire Dance.
Los puedes conseguir (where to buy): Online o en su Tienda en Río Piedras.

Mis Faves:
Toni Cosmetics es una marca que considero un "underdog", subestimada o no conocida lo suficiente. Sus "blotting papers" de arroz, son bastante populares localmente, pero entiendo que no mcuhas personas conocen lo abarcadora que es esta marca y sobre todo que es de aquí. Tiene una gama completa de productos, no sólo en categoría pero en tonos de piel también. // Toni Cosmetics is a brand that I consider an "underdog", underestimated or not known enough. Their rice blotting papers, are quite popular locally, but I understand that not many people know how comprehensive this brand is and especially that it is from here. It has a full range of products, not only in category but also in skin tones.
La formula del polvo compacto provee cobertura pero se siente liviana, mucho más que otros polvos compactos que he probado. También he sido fan de sus "blotting papers" de arroz desde que los ví. No contienen fuertes aromas, funcionan a la perfección y duran gracias a lo bueno que es el polvo. // The compact powder formula provides coverage but feels light, much more than other compact powders I've tried. I've also been a fan of their rice blotting papers since I saw them. They do not contain strong aromas, they work perfectly and last thanks to how good the powder is.
Los puedes conseguir (where to buy): Online, Farmacias CVS o Walmart.
Mis Faves: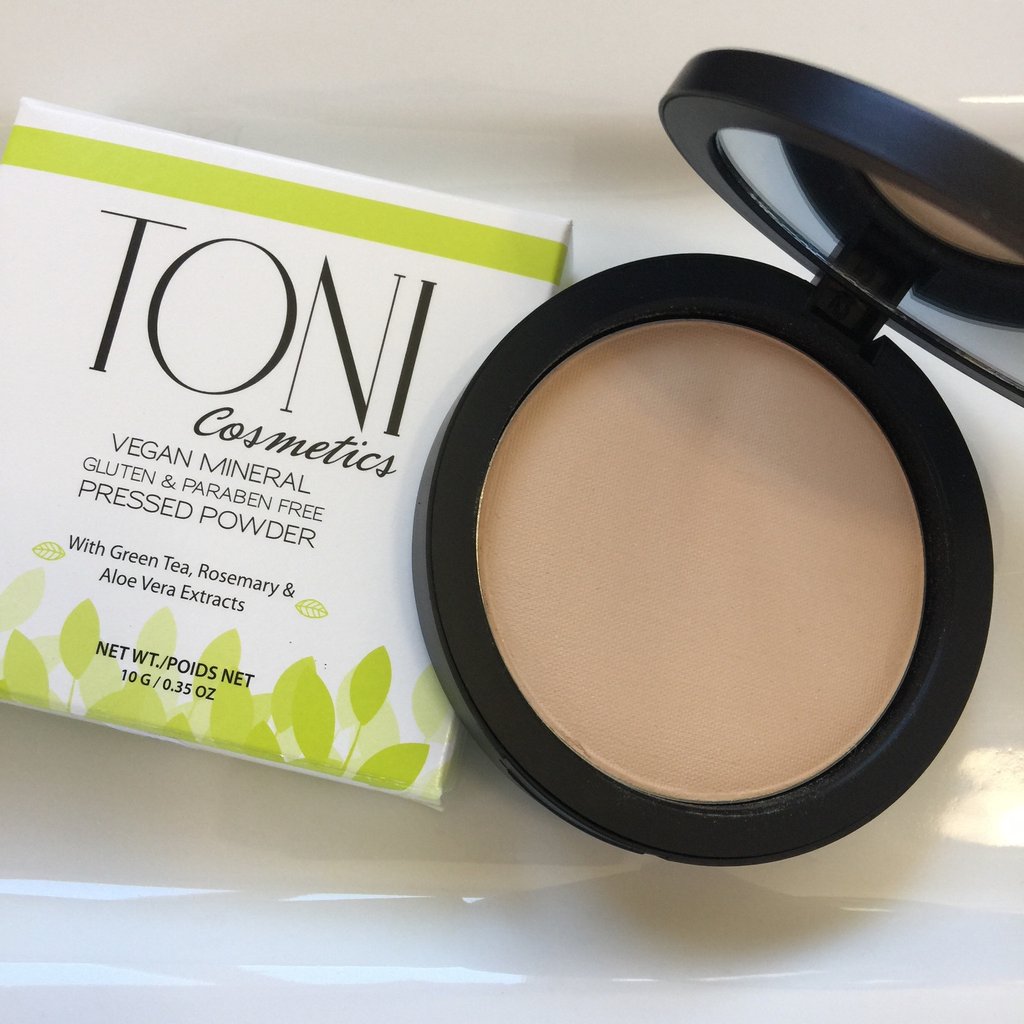 ¿Conoces alguna marca local qué no esté aquí? ¡Compártela en los comentarios! // Do you know any local brand that is not here? Share it in the comments!
Pin it! Share the love!